REKRUTACJA 2012 - 6th Forest Recon Division KOALICJA PÓŁNOC

6th Forest Recon Division KOALICJA PÓŁNOC Koszalin otwiera rekrutację.
Jako, że zaczyna się wiosna, także i my przygotowaliśmy się do jej powitania. Na znak rozpoczęcia tej zielonej pory roku postanowiliśmy przygotować otwartą rekrutację.
Tylko kilku z Was nadaje się do naszej drużyny! Jeżeli uważasz, że jesteś to Ty - NAPISZ DO NAS!
Kim jesteśmy?
Jesteśmy drużyną, która została założona w Koszalinie ponad dwa lata temu. Z tego miasta wywodzą się prawie wszyscy członkowie teamu.
Nasz teren działania obejmuje całe Pomorze, aczkolwiek jesteśmy w stanie dojechać w każde miejsce w Polsce.
Aktywnie uczestniczymy w życiu naszego lokalnego airsosftu.
W styczniu 2012 roku nasza praca, działanie i zaangażowanie zostały zauważone dzięki czemu wstąpiliśmy w szeregi KOALICJI PÓŁNOC.
Wcześniej tak jak i teraz regularnie staraliśmy się podnosić swój poziom umiejętności, wkładaliśmy dużo serca w każde nasze działanie, dobre praktyki, dzięki treningom weszły nam w krew i teraz cały czas je kontynuujemy i rozszerzamy.
Honorujemy zasady zdrowego, uczciwego i braterskiego Airsoftu. Naszym stałym priorytetem jest prowadzić nasze hobby we właściwym kierunku i wskazywać innym ten kierunek.
Jakie są wymagania?
Wymagania nie są duże, aczkolwiek nie są za małe - są w sam raz. :)
Podstawowe wyposażenie:
Mundur w kamuflażu WZ.93 lub Woodland. Jeżeli masz inny, nie ma problemu, dogadamy się.

Replika. Najlepiej z serii M4/M16/SR25/SPR itp. Akceptujemy również repliki typu AK oraz różnego rodzaju repliki snajperskie. Jeżeli jednak masz inną replikę nie martw się, nie jest to przeszkodą nie do przeskoczenia.

Buty - wymagane jest obuwie wojskowe lub wojskowo-trekingowe.
Wyposażenie wymagane po ukończeniu okresu próbnego:
Mundur - według powyższych wytycznych.

Replika - jak wyżej.

Kamizelka Taktyczna - akceptujemy kamizelki taktyczne w kolorach Olive, Ranger Green oraz Coyote Brown. Dozwolone jest posiadanie kamizelki w kolorze posiadanego munduru. Typy używanych przez nas kamizelek: LBV, Alice, Lubava, Ciras, ChestRigg, P.S.P.B, P.S.P.B 2, PC-4, PC-6, KOS oraz ST-2 - czyli kamizelki modułowe oraz kamizelki szelkowe.

Buty - jak wyżej.

Rękawice - rękawice taktyczne.

Nakrycie głowy - kapelusze typu Bonnie Hat lub czapki patrolówki. Kamuflaże w kolorze munduru lub w kolorach Olive, Ranger Green lub Coyote Brown.
Zasady panujące w teamie:
1. Szanuj siebie, swoich towarzyszy oraz naszywkę.
2. Godnie reprezentuj team na każdym spotkaniu.
3. Stosuj się do zasad honorowanych przez Koalicję Północ.
4. Bądź aktywny. Zarówno na forum oraz na wyjściach w teren.
5. Współpracuj i bądź kreatywny.
6. Zawsze, ale to zawsze zabieraj ze sobą dobry humor.
7. Wykonuj rozkazy dowódcy oraz osób przełożonych.
Kontakt:
Dowódca 1 FT 6th Forest Recon Division KP:
Jacek Szyntar "Jacek1246"
PW Portal lub Forum KP

GG: 6745090

Tel: 512-249-979

FB: Jacek Szyntar
Dowódca 2 FT 6th Forest Recon Division KP:
Piotr Polański "SpatekKSP"
PW Portal lub Forum KP

GG: 35460021

Tel:

514101920

FB: Piotr Polański
Zastępca dowódcy 2FT 6th Forest Recon Division KP:
Michał Anielski "Anioł"

Tel: 782684260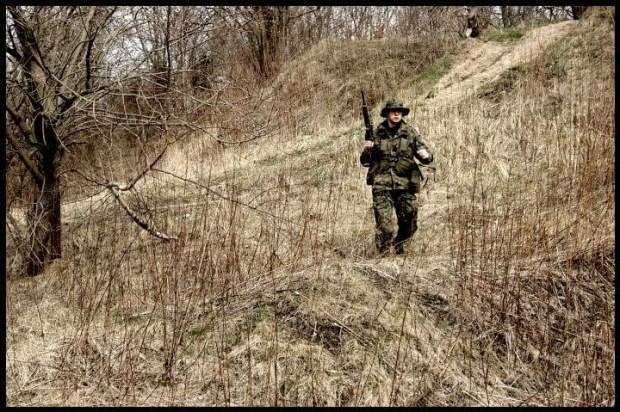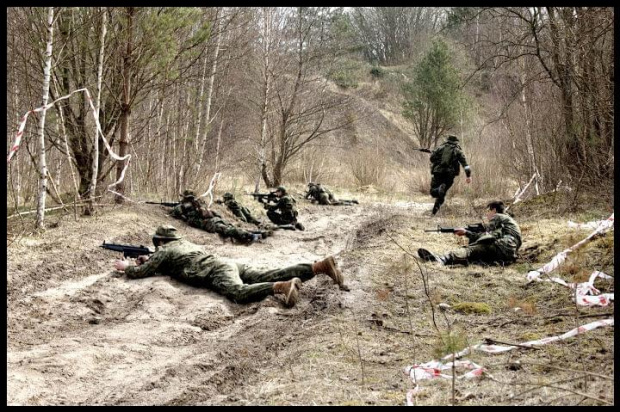 LICZYMY NA CIEBIE!!!