Relacja WOŚP 2013 - Koalicja Północ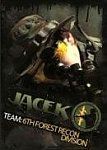 Jacek 6th Forest Recon Division Koszalin KOALICJA PÓŁNOC - Redaktor Naczelny. Specjalizacja: Nowości, artykuły o tematyce airsoftowej i militarnej. Kontakt PW oraz
Zapraszamy do przeczytania relacji z działań Koalicji Północ podczas WOŚP 2013. Tak wiemy, że już jest marzec, ale niestety dopiero teraz nadażyła się okazja do sporządzenia tego wpisu. :) Prosimy o zrozumienie.
Przygotowania
Nasze przygotowania do WOŚP trwały już od początku grudnia. Wstępnie prowadziliśmy rozmowy z zarządcami galerii handlowych, a następnie z osobami odpowiedzialnymi za organizację WOŚP na terenie Koszalina. Przebrnęliśmy przez pewne trudności z ustaleniem konkretnego miejsca, gdzie prowadzilibyśmy kwestę. Koniec końców zapadła decyzja, że Koalicja Północ w tym roku będzie mobilnym oddziałem, a dokładniej będzie patrolować cały Koszalin w poszukiwaniu chętnych do wsparcia Orkiestry.
Koalicja Północ miała też działać w Słupsku, jednak w ostatniej chwili otrzymaliśmy informację, że nie będzie to możliwe - decyzja z góry.
Sponsorzy
Kilka dni przed imprezą otrzymaliśmy wsparcie od naszych sponsorów. Dzięki nim, nasza kwesta nie wyglądała tak samo jak innych wolontariuszy. Firmami, które nas wspomogły były GUNFIRE.PL oraz www.naszywki.pl . Otrzymaliśmy wiele gadżetów, takich jak naszywki, rękawice, plakaty, arafatki, chusty, kalendarze, kominiarki, które mogliśmy rozdać tym co w sposób szczególny przyczynili się do grania razem z orkiestrą lub też zlicytować. Jako ciekawostkę dodam, że Koalicja Północ jako jedyna miała do zaoferowania oprócz naklejanych serduszek, także serca w formie naszywek.
Początkowe działania
W końcu nastał dzień Wielkiej Orkiestry Świątecznej Pomocy. Bardzo ładna, zimowa pogoda, słońce przebijało się zza chmur, mróz na poziomie -10*C. Zgodnie z planem wszysctkie osoby zaangażowane w WOŚP ze strony Koalicji, pojawiły się o godzinie 9:00 pod ratuszem w Koszalinie. Ustaliliśmy plan działań, podzieliliśmy się na dwie sekcje, wrzuciliśmy do puszek swoje datki i ruszyliśmy.
Na samym początku, postanowiliśmy udać się w kierunku Centrum Handlowego "Atrium". O tak wczesnej porze, w niedzielę, miasto było jednak opustoszałe. Oczywiście pojawiały się pojedyncze osoby, które wrzucały conieco do puszek, ale jednak było to nic, w porównaniu z tym co działo się później. Po odwiedzeniu "Atrium" i posileniu się w znanych restauracjach fastfood'owych, postanowiliśmy znów wrócić do centrum, przy okazji odwiedzając koszaliński MotoPark. Dodam jeszcze, że w "Atrium" działały dwie inne sekcje paramilitarne - GRH 82nd Airborne "Jack Of Diamonds" oraz JS 1373 Koszalin.
MotoPark
Dotarliśmy do MotoParku. Okazało się, że tam też już się coś dzieje, a mianowicie trwały licytacje oraz pokazy driftingowe. Od samego początku, jak tylko się tam pojawiliśmy, zostaliśmy "wkręceni" do współorganizacji kwesty w MotoParku. Tak więc wypakowaliśmy z placaków fanty przeznaczone na licytację i jednocześnie zaczęliśmy prawdziwą zabawę. Większość osób o wiele bardziej interesowały militarne klimaty i o wiele chętniej licytowano nasze gadżety. Dużą popularnością cieszyły się naszywki WOŚP, rękawice, kominiarki oraz arafatki.
Jako, że publiczność powoli zaczęła chyba marznąć, trzeba było rozkręcić trochę imprezę. Zaproponowaliśmy, aby kierowcy driftujących aut, organizowali przejażdżki dla chętnych za skromne datki do puszek. Pomysł od razu przeszedł do realizacji i Koalicja Północ jako pierwsza skorzystała z tej atrakcji. Po raz kolejny wrzuciliśmy do swoich puszek małe datki i w kilka osób zapakowaliśmy się do Subaru. Po kilku kółkach wszyscy byliśmy mega zadowoleni, a i publiczność zaczęła chętniej zapełniać puszki. W międzyczasie udzieliliśmy wywiadu dla TVP Szczecin.
Już mieliśmy się zbierać na dalsze patrole w kierunku centrum, kiedy Prezes MotoParku dał nam ciekawą propozycję. Mianowicie na początku mieliśmy zaliczyć terenową przejażdżkę jego hummerem, a potem mieliśmy odbyć tym samym pojazdem eskapadę po całym mieście. Jak ustaliliśmy, tak też zrobiliśmy. Był to jeden z najciekawszych momentów podczas całego WOŚP 2013. Zarówno jazda terenowa jak i "rekonesans" hummerem po mieście na długo zapadną nam w pamięci. Bo kto na co dzień ma możliwość pojeździć sobie na pace takiego pojazdu w pełnym oporządzeniu i z karabinami? :) Cała podróż trwała ponad godzinę, odwiedziliśmy najważniejsze miejsca w Koszalinie, przeprowadziliśmy krótkie pokazy desantu z pojazdu i stanowiliśmy jednocześnie największe widowisko dla osób postronnych w czasie całej imprezy.
Piesze patrole i Galeria Emka
Po ciekawych akcjach w MotoParku i lansowaniu się po mieście hummerem przyszedł czas na piesze patrole, podczas których zebraliśmy trochę pieniążków. Wiele osób chciało sobie z nami zrobić zdjęcie, porozmawiać itd.
Późnym popołudniem trafiliśmy do Galerii Emka w Koszalinie. Nasz człowiek, który działał w sztabie WOŚP, ustalił z organizatorami, że będziemy mieli swoje 10 minut na scenie pokazowej. Tak więc oprócz wart przy wejściach do galerii, mieliśmy okazję zlicytować sporo sprzętu za pokaźne sumki oraz przeprowadzić prezentację sprzętu airsoftowego. Publiczność była zainteresowana naszymi działaniami, co chwilę ktoś wrzucał do puszek pieniądze, robił sobie z nami zdjęcia i zagadywał o naszą organizację. W tych ostatnich sytuacjach przydawały się ulotki informujące czym jest ASG, dostarczone prez Gunfire.
Światełko do nieba i sztab WOŚP
Po wizycie w Emce część osób ze względu na późną porę dnia rozeszła się do domów, a druga część została i pojechaliśmy pod ratusz zobaczyć "światełko do nieba" oraz zdać puszki. W sztabie WOŚP dostaliśmy herbatę i grochówkę. Przyjemnie sobie porozmawialiśmy, odpoczęliśmy trochę i porozglądaliśmy się trochę po placu ratuszowym, gdzie trwał koncert. Nie dostaliśmy oficjalnej informacji ile pieniędzy zebraliśmy, ale szacunkowo będzie to kilka tysięcy złotych - mamy nadzieję, że pobiliśmy rekord z zeszłego roku, gdzie było ok. 4 tysięcy zł.
Podsumowanie
W WOŚP Koalicji Północ brały udział dwie drużyny - Green Berets KP Koszalin oraz 6th Forest Recon Division KP Koszalin, oprócz tego wspomogło nas kilka osób niezrzeszonych. Chciałbym podziękować wszystkim za zaangażowanie. Myślę, że dołożyliśmy tą małą cegiełkę pomocy dla osób potrzebujących.
Osobne podziękowania dla sponsorów za wsparcie: