SWD A&K – snajpa z pudełka, czy tylko dobra baza pod replikę karabinu snajperskiego
Sebi 75th Ranger RGT Koszalin KOALICJA PÓŁNOC Specjalizacja: Serwis, Testy Sprzętu


Ostatnimi czasy kolega z teamu poprosił mnie o przegląd swojego SWD /sprawdzenie na chrono, usztywnienie paru ,,latających '' elementów i ogólne sprawdzenie po tuningu w specjalistycznym serwisie /nazwy nie piszę bo w sumie po co/ Rzekomy tuning miał dać około 600fps /wymiana tłoka, sprężyny, prowadnicy, lufy itd./
Replika SWD ,jednych zachwyca innych odrzuca. Ja osobiście widzę w tym coś co może posłużyć pod wykonanie fajnej repliki karabinka snajperskiego niekoniecznie inwestując niejednokrotnie kilka tysięcy jak to się ma w przypadku AEGieka czy czterotaktu / piszę o AEG bo z nimi mam największe doświadczenia serwisowe, chociaż jest już szkic artykułu o replice karabinku wyborowego za kwotę poniżej 2 tyś. złotych, ale to temat na inną opowieść
/

Uważam że replika snajperki w ASG powinna mieć znaczącą przewagę nad szturmanami więc moc takiej repliki powinna oscylować w granicach 600fps + /oczywiście jestem za tym żeby z takimi replikami nie biegali przypadkowi gracze a doświadczeni ludzie którzy wiedzą że strzelanie z taka mocą wymaga zachowania większych dystansów, opanowania emocji itd./ Po prostu snajperka co ma moc silnego AEG ieka nie ma racji bytu, także 450/480 fps w snajpie to stanowczo za mało.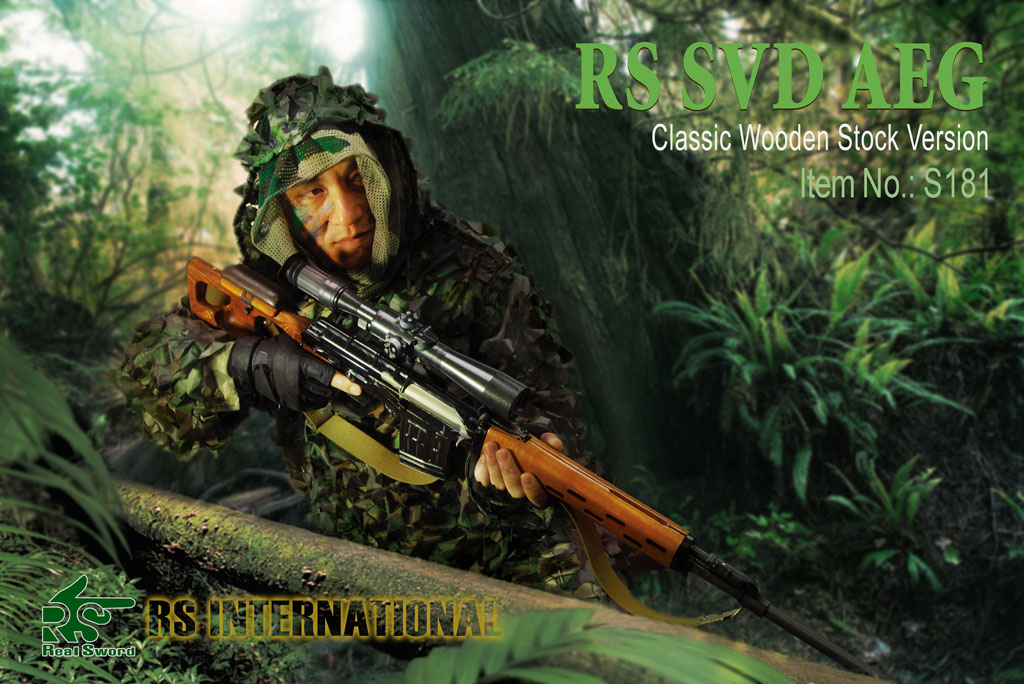 Wracając do tematu w/w SWD trafiło do mnie po rzekomym tuningu /na około 600fps/ Na początku po sprawdzeniu na ,,chrono'' pokazało całe 360fps. po prostu żenada co potrafią zrobić markowe serwisy /wstydziłbym się oddać komuś replikę po mocnym tuningu co ma mniej mocy niż fabryka dała/

Na początek rozebrałem w/w SWD i posprawdzałem szczelność w zespole cylindra, to co stwierdziłem to dramat, zero uszczelnienia się tłoka z głowicą w cylindrze /wymiana uszczelki głowicy tłoka pomogła/ Dalej sprawdzenie uszczelnienia na dyszy w komorze z gumka hopka /kolejny zoonk/ Standardowa głowica z dyszą /bo w SWD to jeden element/ nie ma prawa się uszczelnić z gumką w komorze hop-up /Jest to niestety wada fabryczna SWD ,dysza ma za mała średnicę i za płytko wchodzi w komorę żeby uszczelnić się z gumką dając 100% uszczelnienie/




Ja rozwiązałem ten problem przerabiając dyszę /nałożyłem na nią kawałek dyszy bore-up Guardera /jest z mocnego kompozytu/i później ją obrabiając na wiertarce do pożądanego wymiaru/ Po prostu zwiększyłem jej średnicę zewnętrzną z 6mm do około 7mm.

Ale po takiej operacji dysza nie wejdzie do komory, a że dostałem przyzwolenie na drastyczne posunięcia więc rozwierciłem komorę do około fi 7,2mm co skutkowało tym że powiększona dysza o około milimetr wchodzi idealnie w komorę i o wiele lepiej uszczelniania się na gumce.




Następnie stwierdziłem że dysza powinna wchodzić głębiej do komory żeby jeszcze mocniej dociskała się z kołnierzem gumki więc postanowiłem przetoczyć czoło głowicy cylindra o około 1 mm , ale to pociągnęło za sobą fakt że trzeba było podszlifować element naciągający /ten aluminiowy buc z rączką/ a dokładnie część w której się styka z body.




Po tych operacjach osiągnąłem idealną szczelność w zespole cylindra i w komorze hopka i po złożeniu wszystkiego zacząłem testy. Najpierw przestrzelenie na chrono, kulki 0,20g.
1. Strzał – chrono zgłupiało
2. Strzał- 618 fps
3. Strzał – 619 fps

Następnie pierwsze strzały do mojego testowego kartonu troszkę mnie zdezorientowały /kulka mało że przeleciała przez karton wypełniony dodatkowymi warstwami to wywaliła sporą dziurę w gipsowej ścianie /myślę k…..a żarty się skończyły/ Następne testy to strzały do puszek.

1. Pierwsza puszka z około 3 m na wylot /ale myślę eee tam tylko to moja emka potrafi/
2. Dwie puszki z około 3 m na wylot /myślę ale ma pie…….cie /
3. Zakrętka od słoika z odległości 3 m poszła na wylot bez pierdnięcia / no to już daje do myślenia/
4. Zakrętka od słoika z około 9/10 m /nie trafiłem/ kulka rozprysła się na kafelku, i znów myślenie, z 9/10 m kompozytowa kulka idzie w pył /hmmm mocna jest/

4. Poprawka na przyrządach i strzał z około 9/10m w w/w zakrętkę i znowu na wylot bez najmniejszego problemu a i kulka znowu się rozpadła na kaflu. Dodam że strzały do zakrętki wykonane na kulakch Madbul 0,36g.
5. Jeszcze kilka strzałów do zakrętki i ciągle dziura na wylot.

Później kilkanaście strzałów przez okno na dystans około 70m /wszystkie śmiało mogę powiedzieć że w cel sylwetki człowieka z pewnym trafieniem , a nie z zasięgiem maksymalnym jakie osiągają AEGieki gdzie kulka na takim dystansie opada na glebę/ Zasięg maksymalny zmierzę jak będę miał dalmierz i uzupełnię to w artykule.



Pomiar SWD po ustaieniu hopka /jak widac hopek zabrał około 20fps, chyba nie dużo ?
/

Po testach uważam że osiągnąłem zamierzony cel /no i kolega chyba będzie wreszcie zadowolony, chociaż nie wiem gdzie ma zamiar z tego strzelać/ Z tego co wiem to replika ma być raczej używana rekreacyjnie więc nie musicie trząść portkami


Dodatkowo w replice musiałem podszlifować element odpowiedzialny za blokadę spustu /mały cyngiel nie pracował jak trzeba i nie zabezpieczał przed przypadkowym strzałem, także warto tam też zajrzeć/ Musiałem także tu i uwdzie zastosować kilka moich patentów w celu likwidacji nieporządanych luzów.

Jeszcze jedną sprawą nad która się zastanawiam to wykonanie elastycznego zderzaka w miejscu gdzie suwadło z cylindrem styka się z body /tam idzie największa siła uderzającego tłoka/ żeby kiedyś body się nie rozpadło.


Jak widać po wymianie kilku elementów i poprawieniu wad fabryki można osiągnąć całkiem zadawalające wyniki w replice SWD A&K i cieszyć się repliką snajperki z prawdziwego zdarzenia /tylko że naciąg mocnej sprężyny może przysporzyć nie lada problemów/

W pokazanej replice zostały także wymienione elementy kompozytowe /chwyt przedni i kolba / na drewniane kopie.

Pozdro ASGmaniacy.